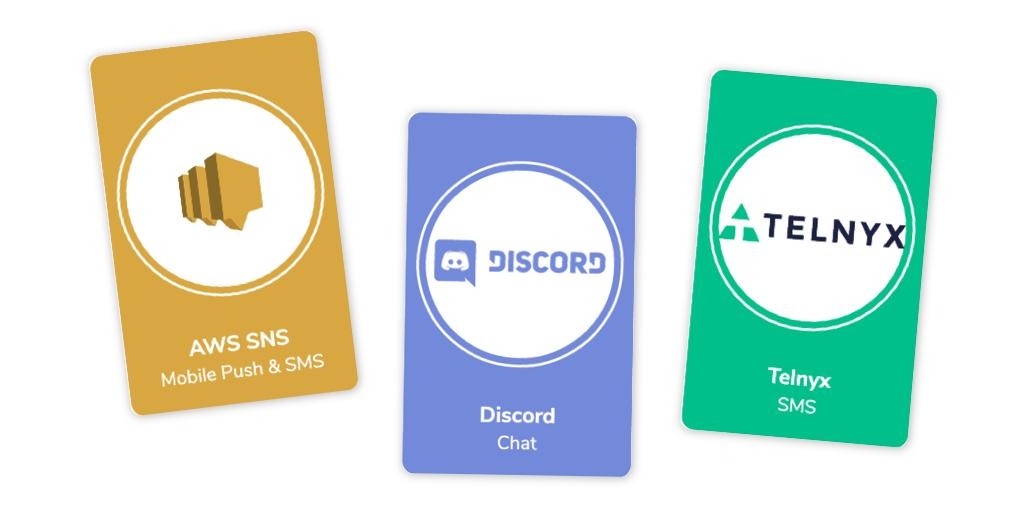 DATE:

AUTHOR:

The Courier team
🔌 3 New integrations: AWS SNS, Discord, Telnyx
DATE:
AUTHOR: The Courier team
New year, new integrations! It's an onboarding tradition at Courier for new engineers to ship an integration as their first project. With three new teammates joining this month, we're dropping three brand new integrations: AWS SNS (SMS & Push), Discord, and Telnyx. 🎉
To get started, head to our integrations catalog or check out our developer docs below.
Mobile push
Direct message
SMS
🛠️ Is there an integration you'd like to see built? Let us know!