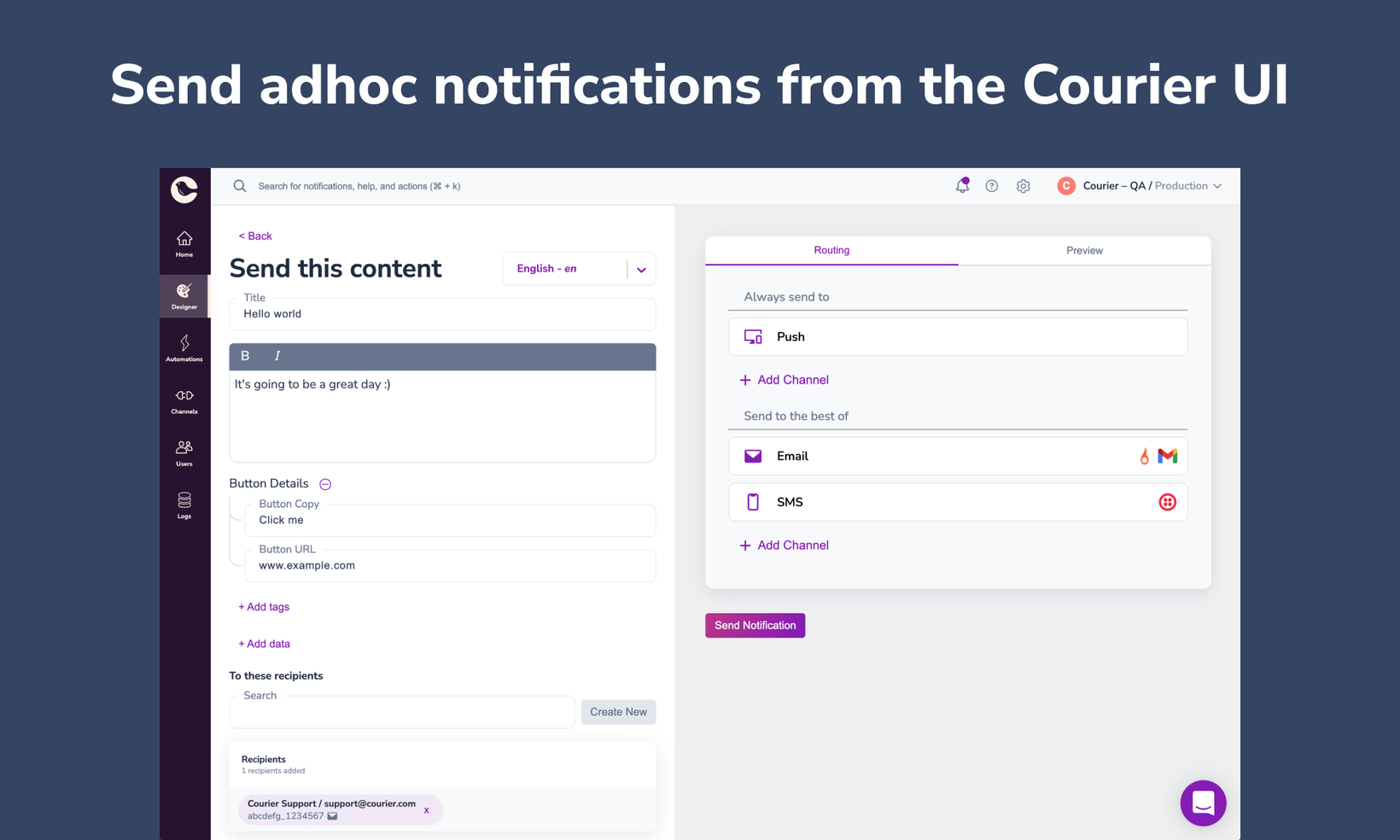 DATE:

AUTHOR:

The Courier team

RELATED ROADMAP ITEMS:
A new way to send notifications (from the UI)
DATE:
AUTHOR: The Courier team
Now you can send notifications directly from Courier's UI using a new feature called Send from UI. It lets you send one-off notifications for things that previously required you to trigger our API with a custom call, an inbound integration (e.g. Segment), or from cURL or a REST client (e.g. Postman). We've heard that this would be especially useful for sending one-time security advisories or running an engagement campaign.
Send from UI is currently in closed beta. To request access, shoot us a note at support@courier.com and tell us a little about your use case. We'd love to hear from you!