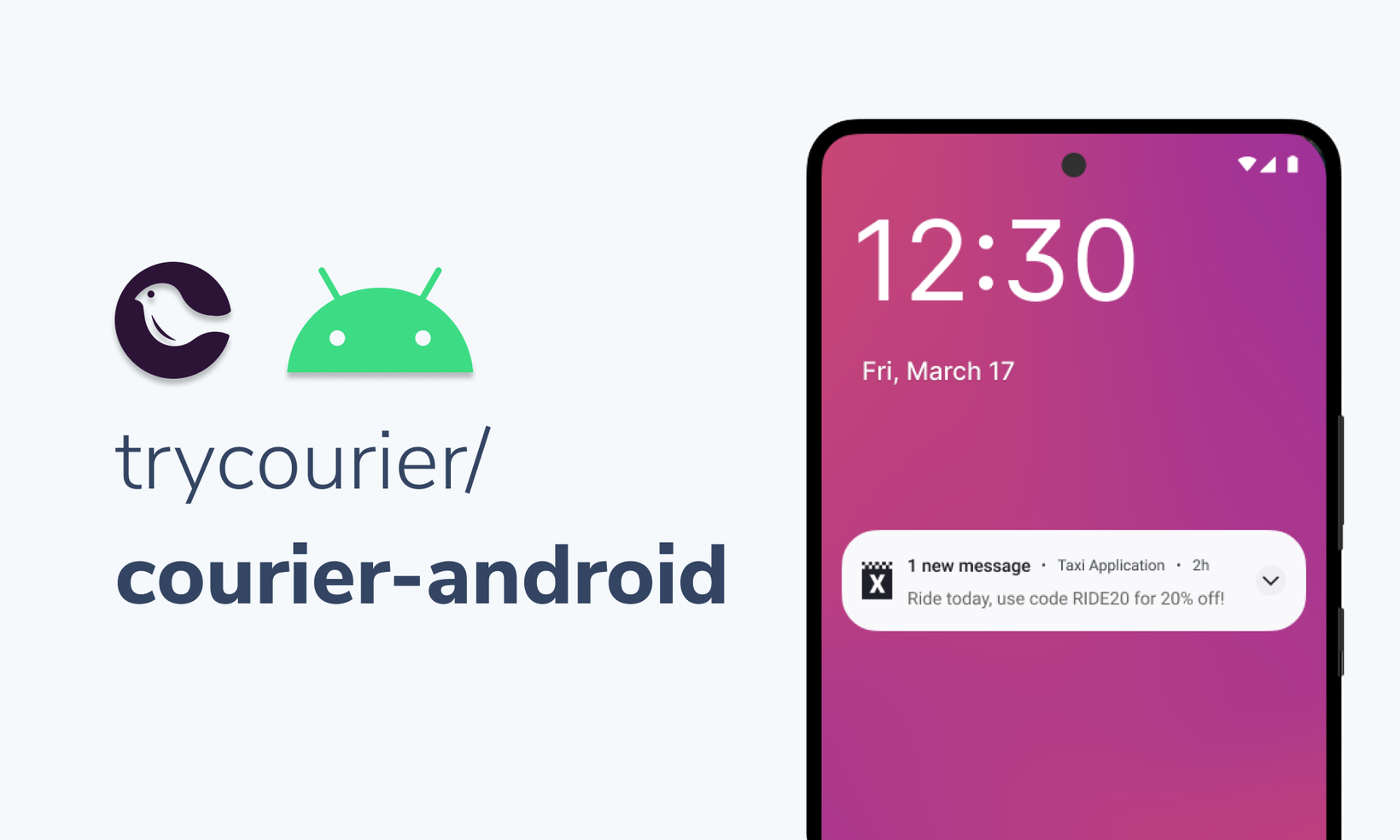 DATE:

AUTHOR:

The Courier team

RELATED ROADMAP ITEMS:
Android SDK now generally available
DATE:
AUTHOR: The Courier team
We're thrilled to share that the Courier Android SDK is now generally available. This latest version incorporates several enhancements aimed at making user state management, token handling, and sending test notifications easier.
The Courier Android SDK simplifies push notification integration for mobile app developers. To demonstrate how it works, we've created a guide detailing how to build Android push notifications using Firebase and Courier's SDK.
We're excited to see what you build on mobile!