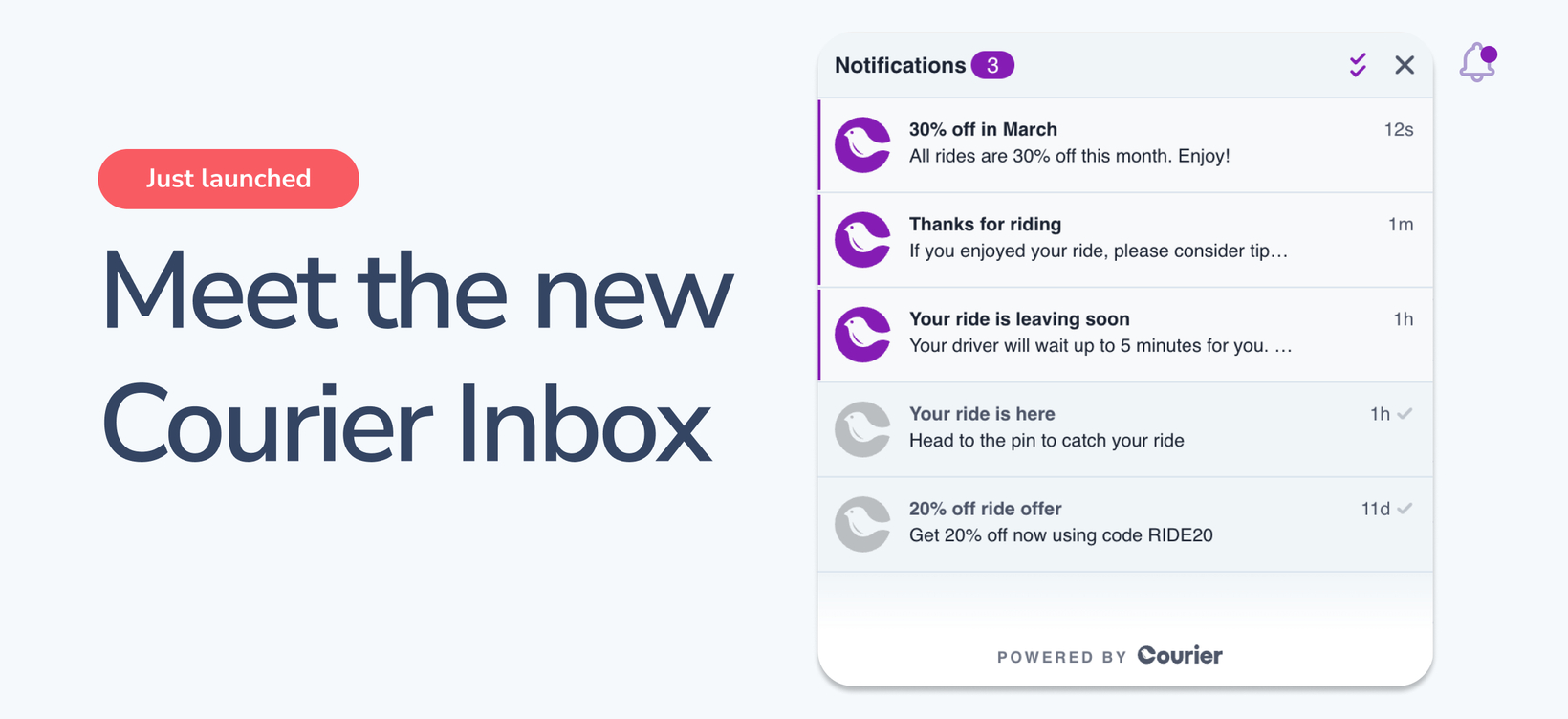 DATE:

AUTHOR:

The Courier team

RELATED ROADMAP ITEMS:
Embed an in-app notification center in minutes with recent Courier Inbox upgrades
DATE:
AUTHOR: The Courier team
We're excited to announce some changes to Courier Inbox, our embeddable notification center for web applications. We've upgraded the look and feel of the inbox, and added some new features to make it even easier to use.
First, we've modernized the appearance of the inbox. Second, we've added the ability to sync notification states between inbox and other channels. This way, you can make sure that your users will have a seamless notification experience. Finally, we've added message expiration settings. This way, you can control how long a message will remain in the inbox before it is automatically deleted.
Plus, Courier Inbox is still just as easy to implement with pre-built React components. For full details, read the launch post.