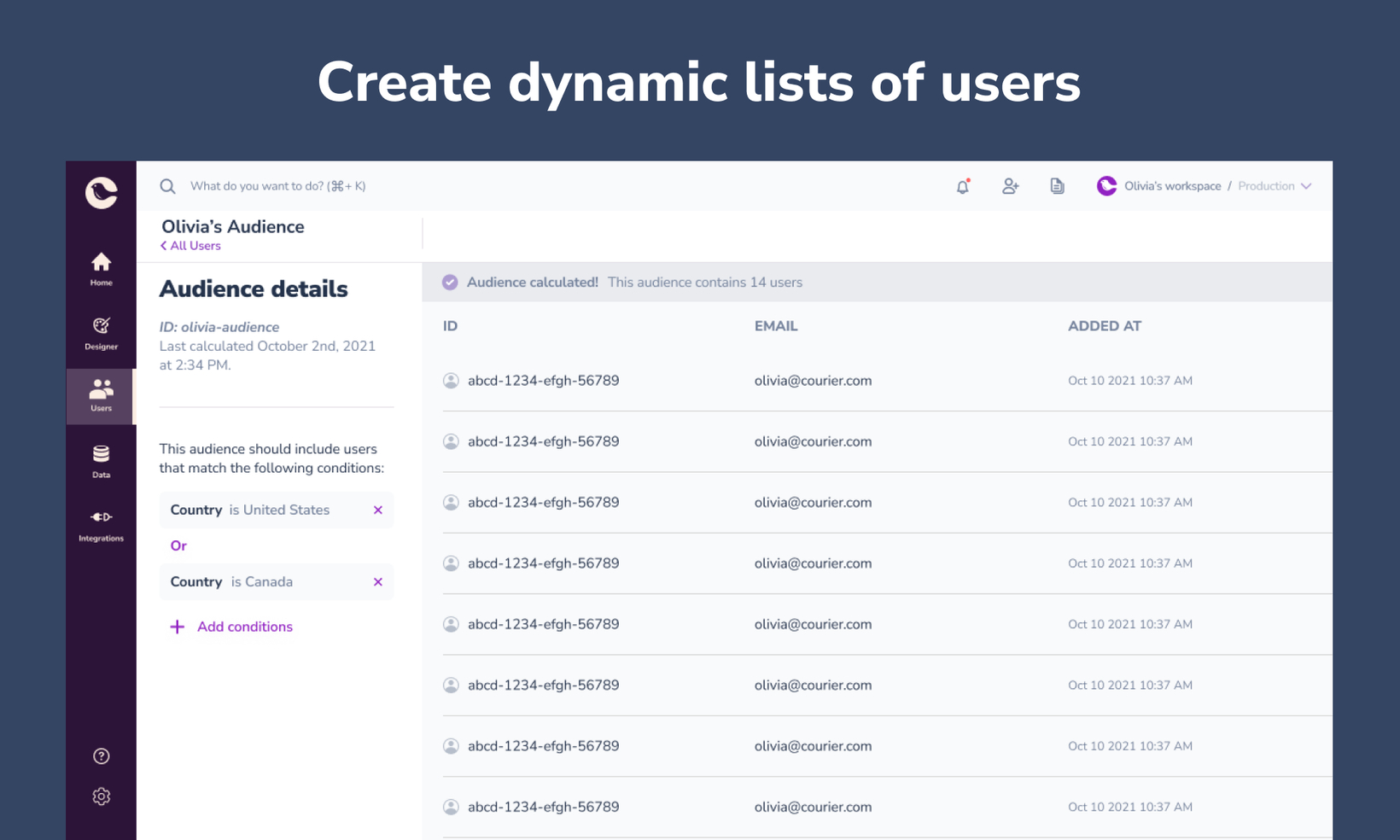 DATE:

AUTHOR:

The Courier team

RELATED ROADMAP ITEMS:
🛠 APIs & SDKs
👥 Profiles & Preferences
Introducing Courier Audiences
DATE:
AUTHOR: The Courier team
Today, we're excited to announce Courier Audiences, a new way to create dynamic lists of users based on their attributes and behaviors. You can send messages directly to these Audiences, or trigger an Automation off of an audience's lifecycle events.
There are two ways to start using Audiences:
Using the Courier UI to create your first Audience
Courier Audiences is currently in public beta. If you give it a try, we'd love to hear your thoughts/feedback. Shoot us a note at support@courier.com.