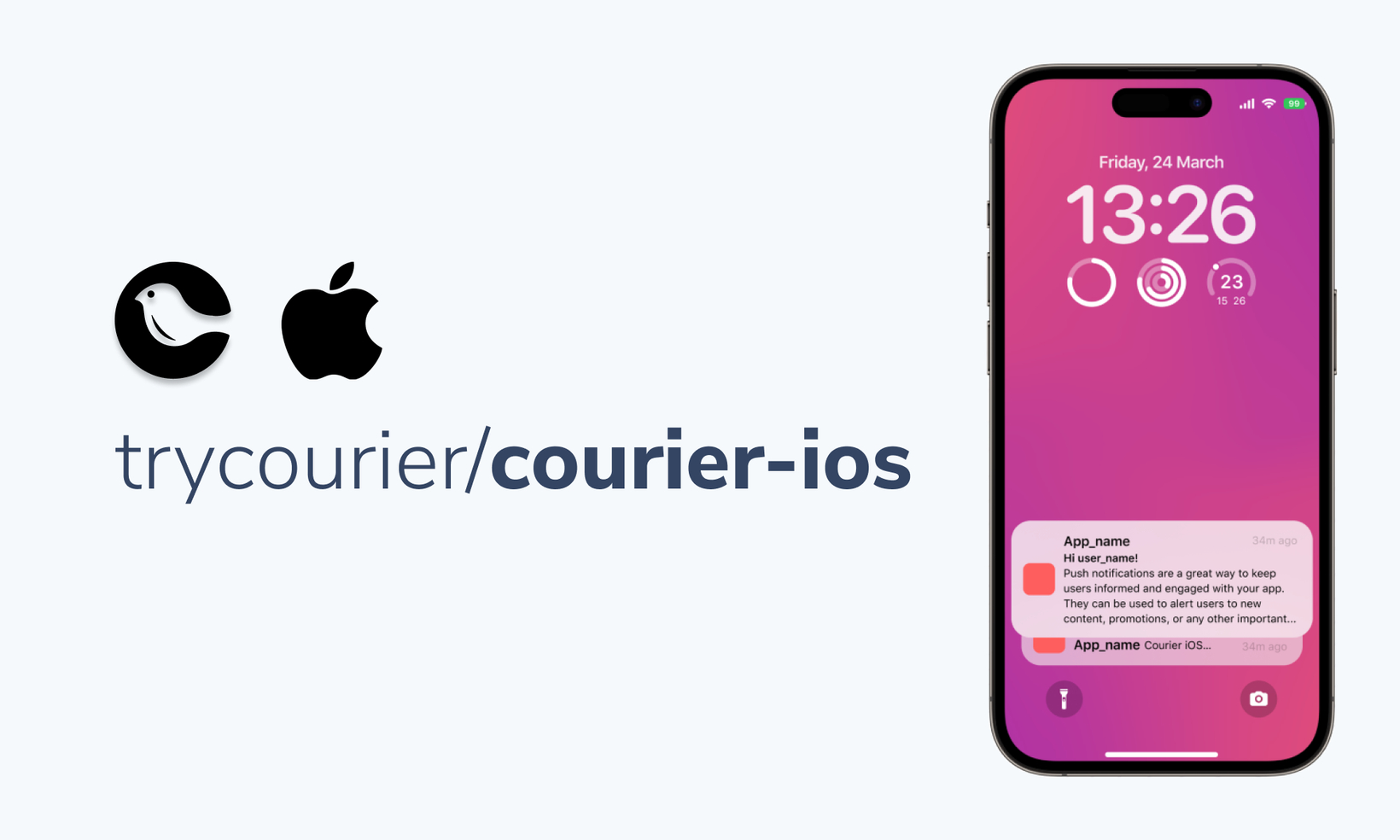 DATE:

AUTHOR:

The Courier team

RELATED ROADMAP ITEMS:
Courier iOS SDK now generally available
DATE:
AUTHOR: The Courier team
Rest assured, we have not overlooked iOS! We understand the importance of providing a streamlined push notification integration process for mobile app developers across all platforms, and that's why we are pleased to announce that the Courier iOS SDK has now been released for general availability. By using the SDK, you can significantly reduce the time and effort required to integrate push notifications into your app. This release incorporates several enhancements that simplify user state management, token handling, and sending test notifications.
To illustrate its functionality, we have created a guide that outlines how it works. The guide includes information on how to set up the SDK, how to send push notifications, and how to handle user interactions with those notifications.
So, if you're an iOS developer looking to optimize your push notification workflow, we encourage you to give the Courier iOS SDK a try. We are confident that you will be impressed with its capabilities and the benefits it can bring to your app and your users.