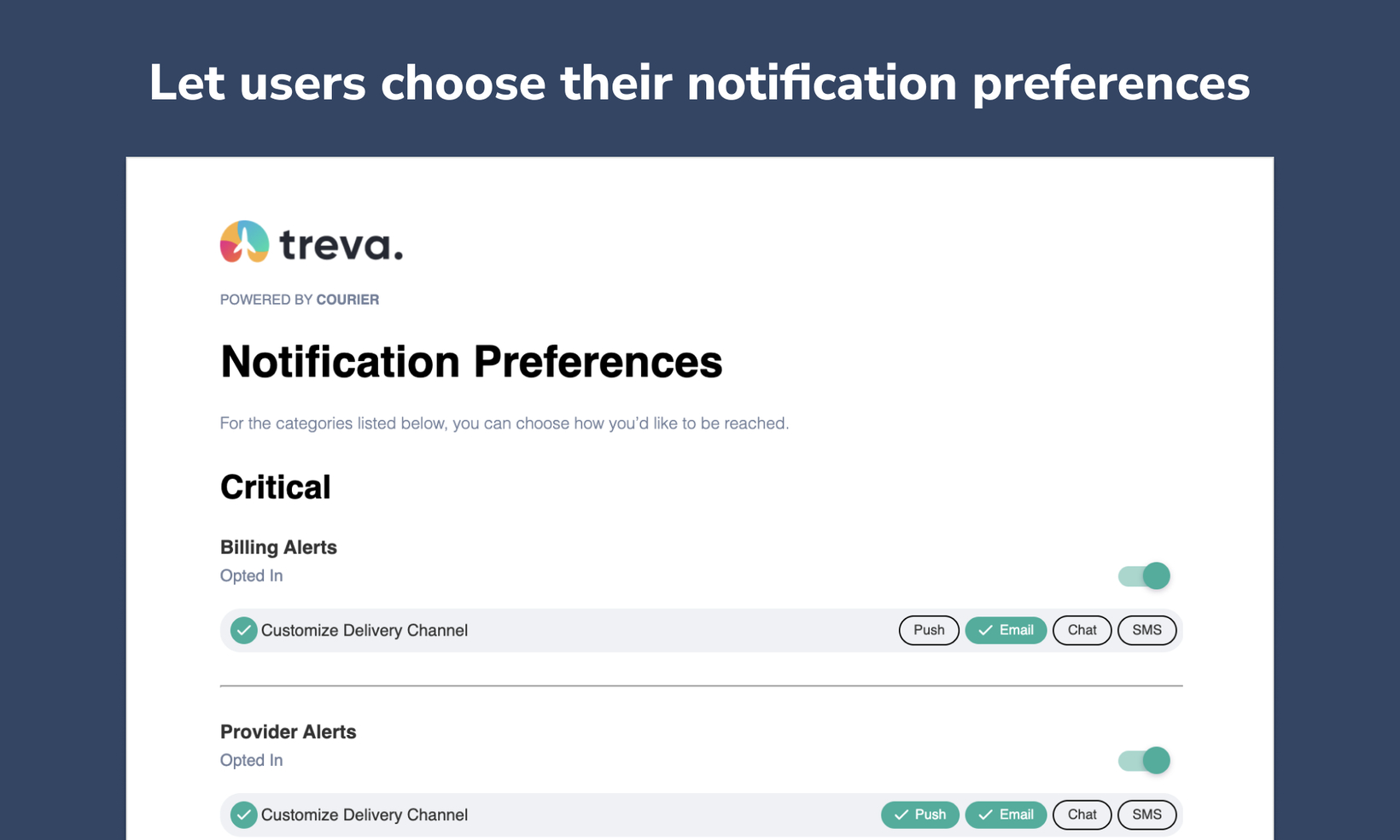 DATE:

AUTHOR:

The Courier team

RELATED ROADMAP ITEMS:
Courier Preferences General Availability
DATE:
AUTHOR: The Courier team
Being able to offer users a fine-grained and intuitive preference experience saves companies a lot of time and puts them further ahead on their roadmap. That's why we're excited to announce that Courier Preferences is now generally available. It's the fastest way to design the best preferences experience. You can quickly build a full notification Preference Center that Courier hosts and provides out-of-the-box, leverage pre-built UI components to embed in your app, or manage user preferences via API.
Learn more about how preferences work, the various way available to you to build a world-class preferences experience, and how to customize your Preference Center in this blog post.
For existing users of Courier's Categories feature, you can easily migrate to new Courier Preferences. If you have any questions, please reach out to support@courier.com. We'd love to help!