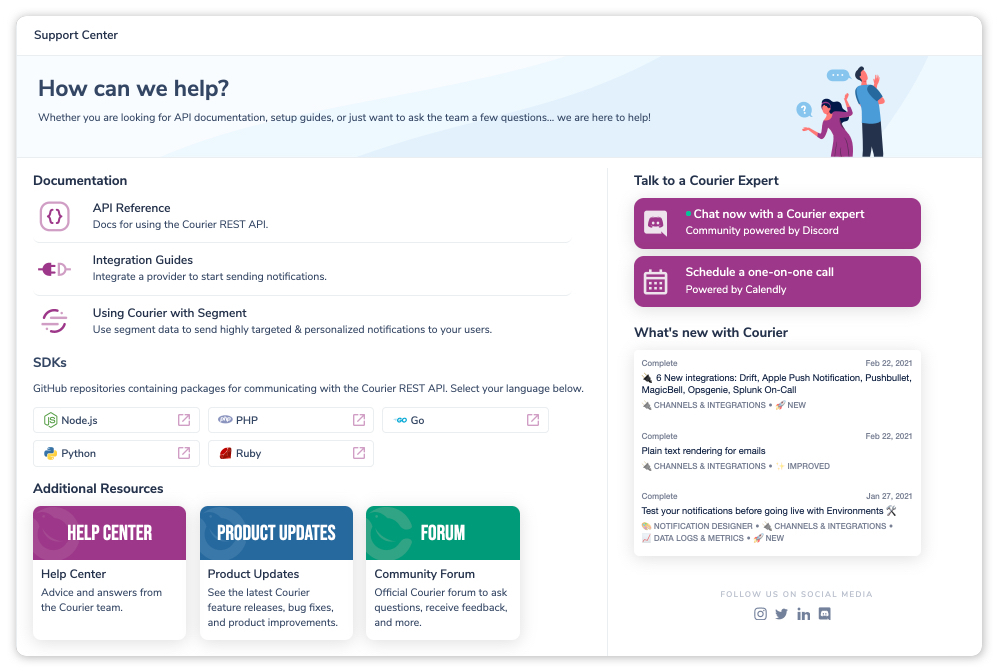 DATE:

AUTHOR:

The Courier team
Get help faster with our in-app support center 🤝
DATE:
AUTHOR: The Courier team
Need help getting started with an integration? Or curious what we've launched lately? With our in-app support center, you now have everything you need to build and send notifications in Courier, in one convenient spot.
In our new in-app support center, you'll find quick links to:
Book time with a product expert on our team.

Check out our API reference and setup guides.

Access our client libraries and SDKs.

Visit our help center and see product updates.

Join our developer community on Discord.
Check out our new support center here. You can access it anytime in the lefthand menu in the app.