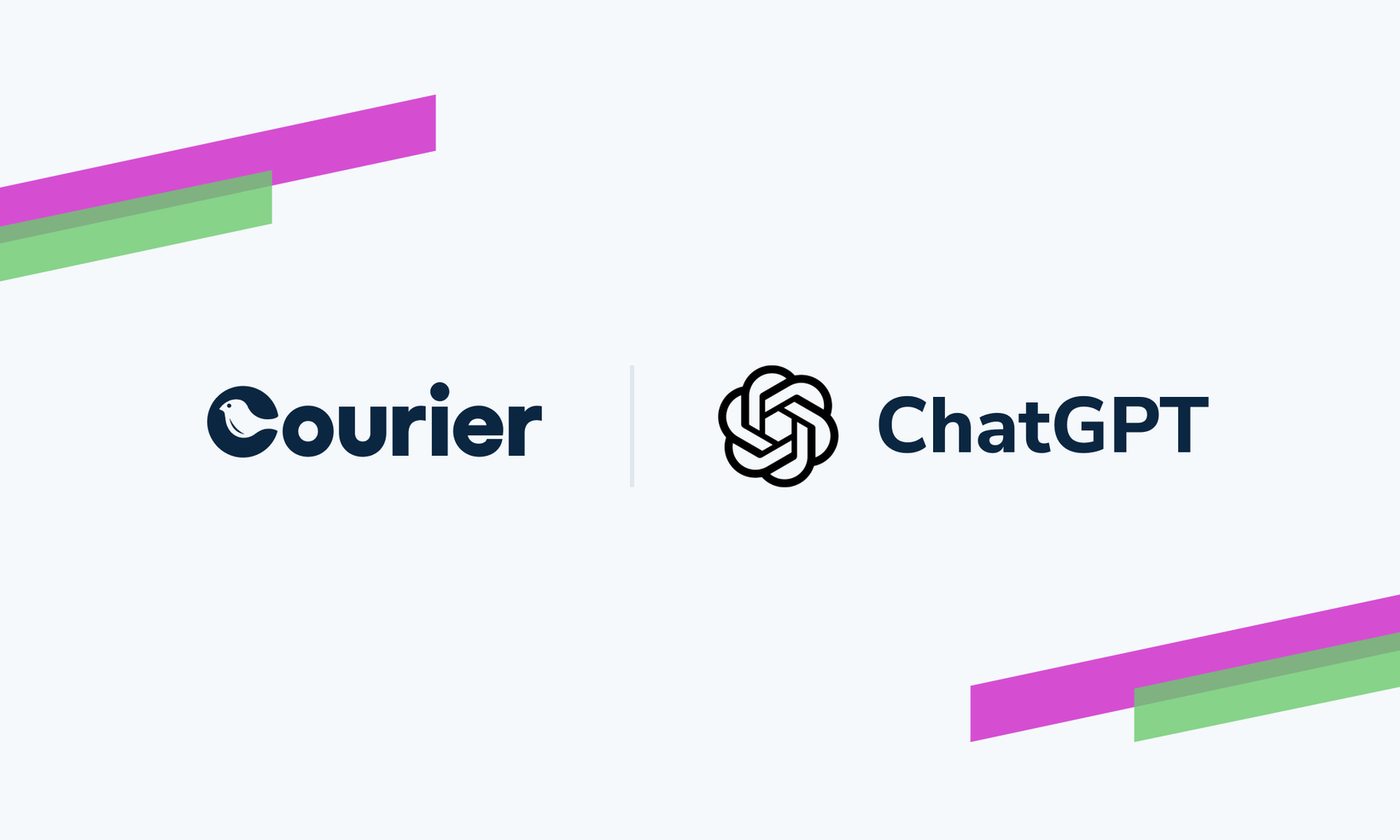 DATE:

AUTHOR:

The Courier team

RELATED ROADMAP ITEMS:
New AI feature powered by ChatGPT helps you quickly create notifications
DATE:
AUTHOR: The Courier team
Don't let the blank text editor intimidate you anymore. We recently heard from many Courier users that the hardest part of building and launching notifications with Courier wasn't any specific feature or something in our UI, but it was not knowing what content to write in your notification templates, i.e. writer's block. So we're excited to announce a new AI content generator feature that leverages ChatGPT to automatically draft notification content for you.
Use a GPT-3 model to create notification templates from scratch

Modify existing content within a template, e.g. "short this by 20%" or "make this language feel more familiar and friendly to suit an SMS notification"
Courier AI content generator via ChatGPT is now available to all Courier users. Learn more about why we chose ChatGPT to build this feature and how to put it to use in this blog post.