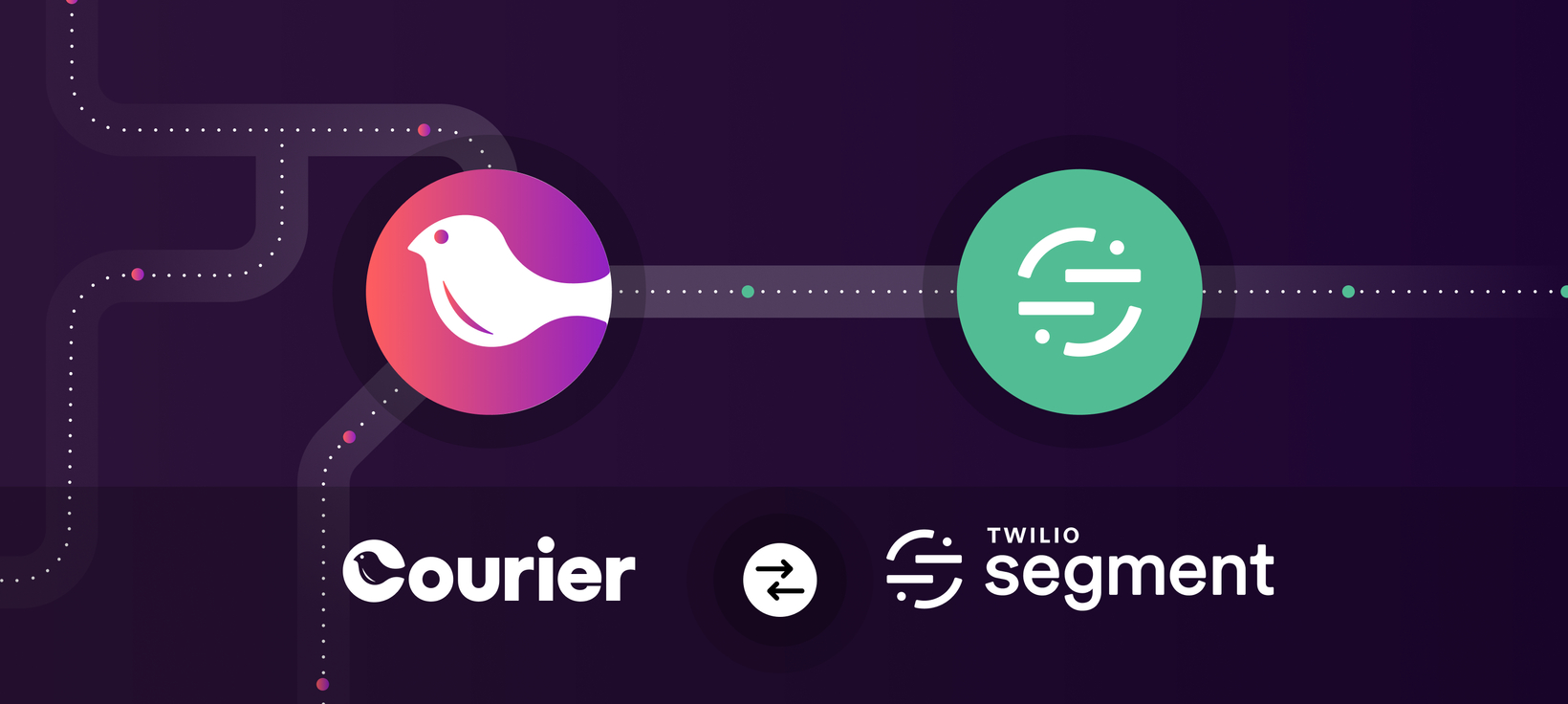 DATE:

AUTHOR:

The Courier team

RELATED ROADMAP ITEMS:
Re-introducing Courier's Segment integration
DATE:
AUTHOR: The Courier team
Over two years ago we introduced the Courier destination in Segment. Now many product teams, like Hospitable, use it to create impactful multi-channel notification experiences. Event data tracked in Segment would flow into Courier, and trigger pre-configured notifications.
Since then, we've heard a common feature request—when you send out a notification to your users, that in turn creates new event data that would be valuable to create custom user journeys from. In other words, bring the integration full circle by making events generated in Courier available in Segment—like notification clicks, notifications undelivered, and unsubscribes.
Today, we're excited to announce that Courier can now be a source of event data in Segment.
Segment was previously available as a data destination in Courier

Now you can ingest notification usage data from Courier into Segment

Courier can send two types of user data to Segment: message and audience events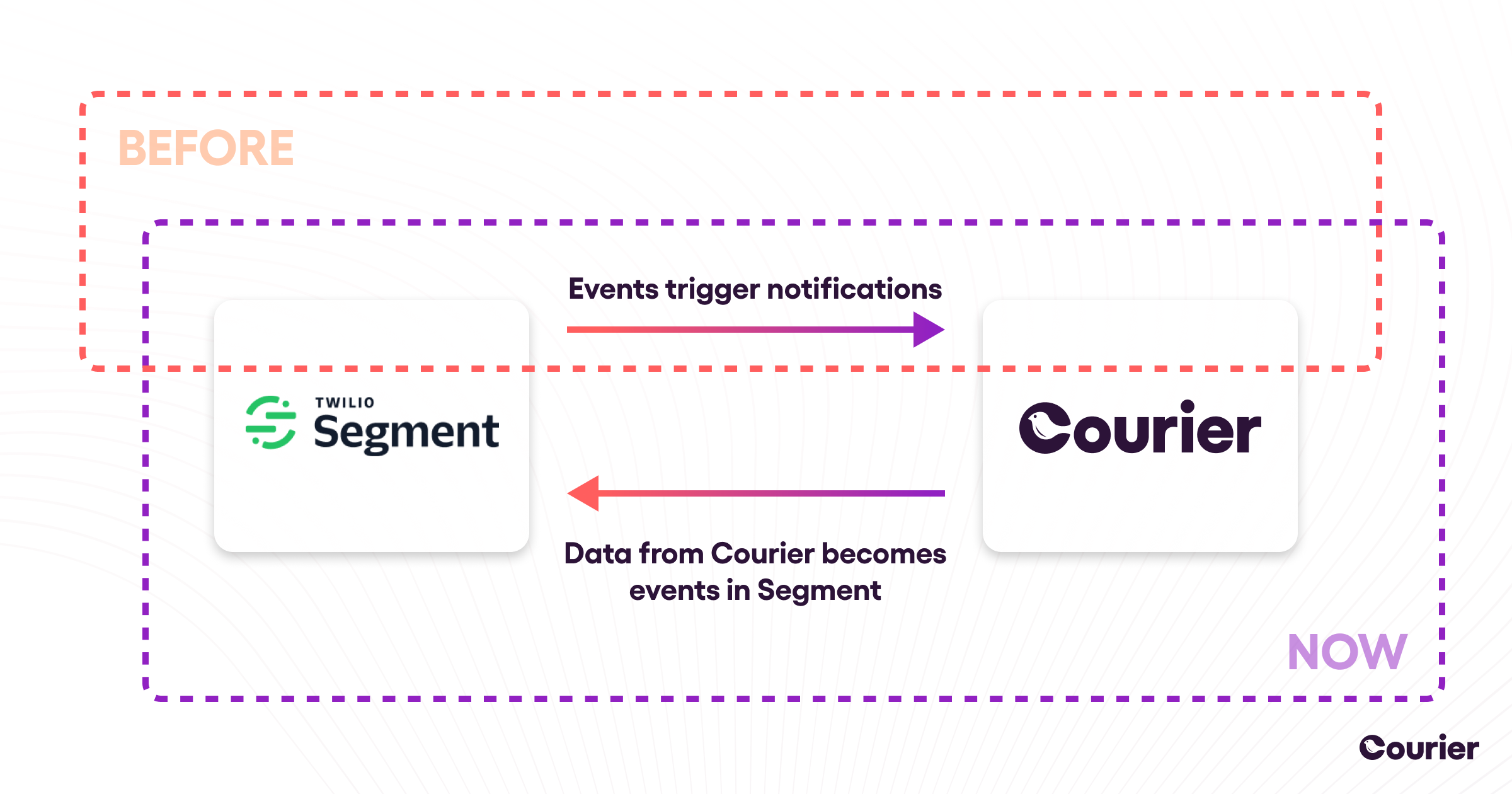 Courier's Segment integration is available to all users. Learn more about how to leverage event data to both trigger notifications and create custom user journeys from event data in this blog post.