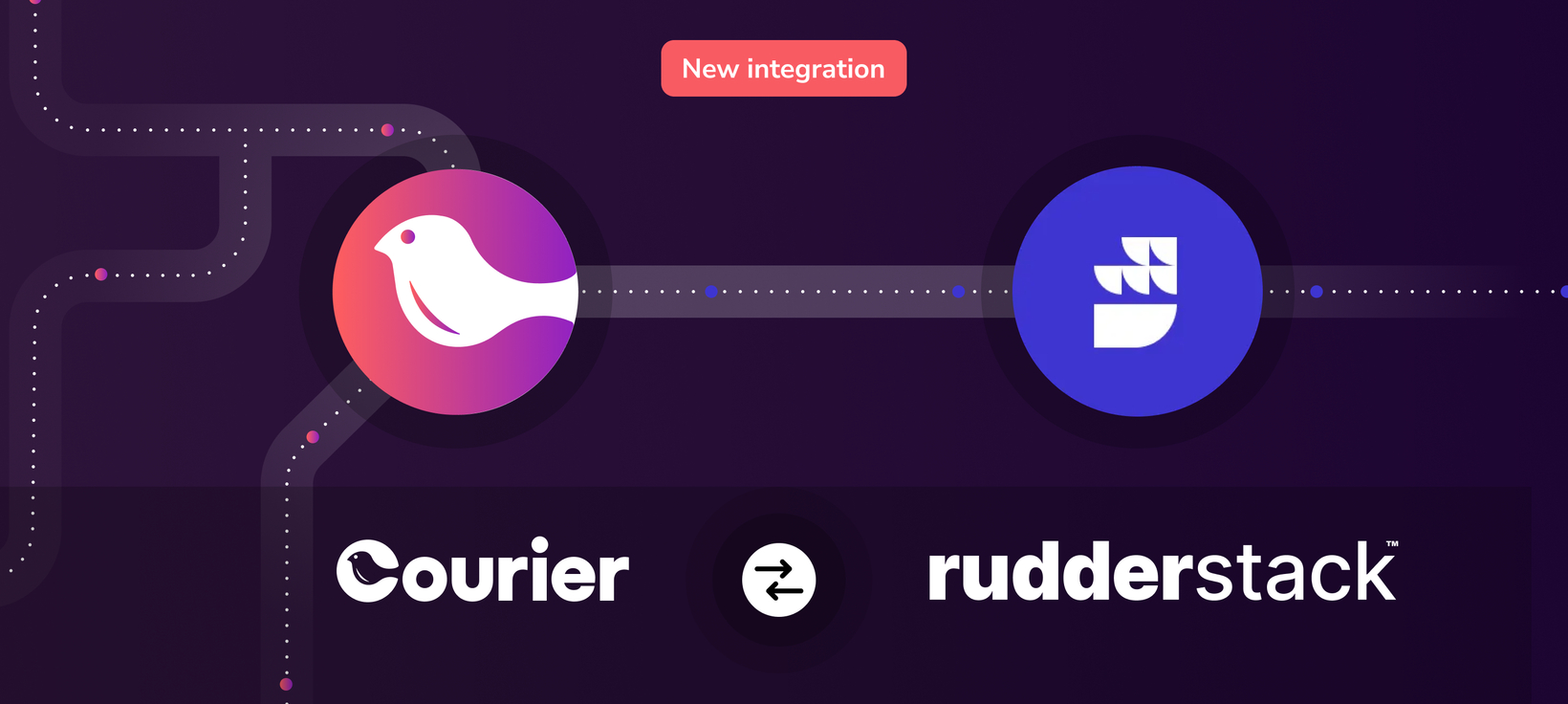 DATE:

AUTHOR:

The Courier team

RELATED ROADMAP ITEMS:
Rudderstack integration now available
DATE:
AUTHOR: The Courier team
Today, we're thrilled to announce an integration between Courier and RudderStack, one of the most popular customer data platforms (CDP). So, by integrating Courier with RudderStack, you get the combined benefits of both systems: you can now collect, process, and route your users' interaction data between Courier and different marketing and analytics tools, via RudderStack.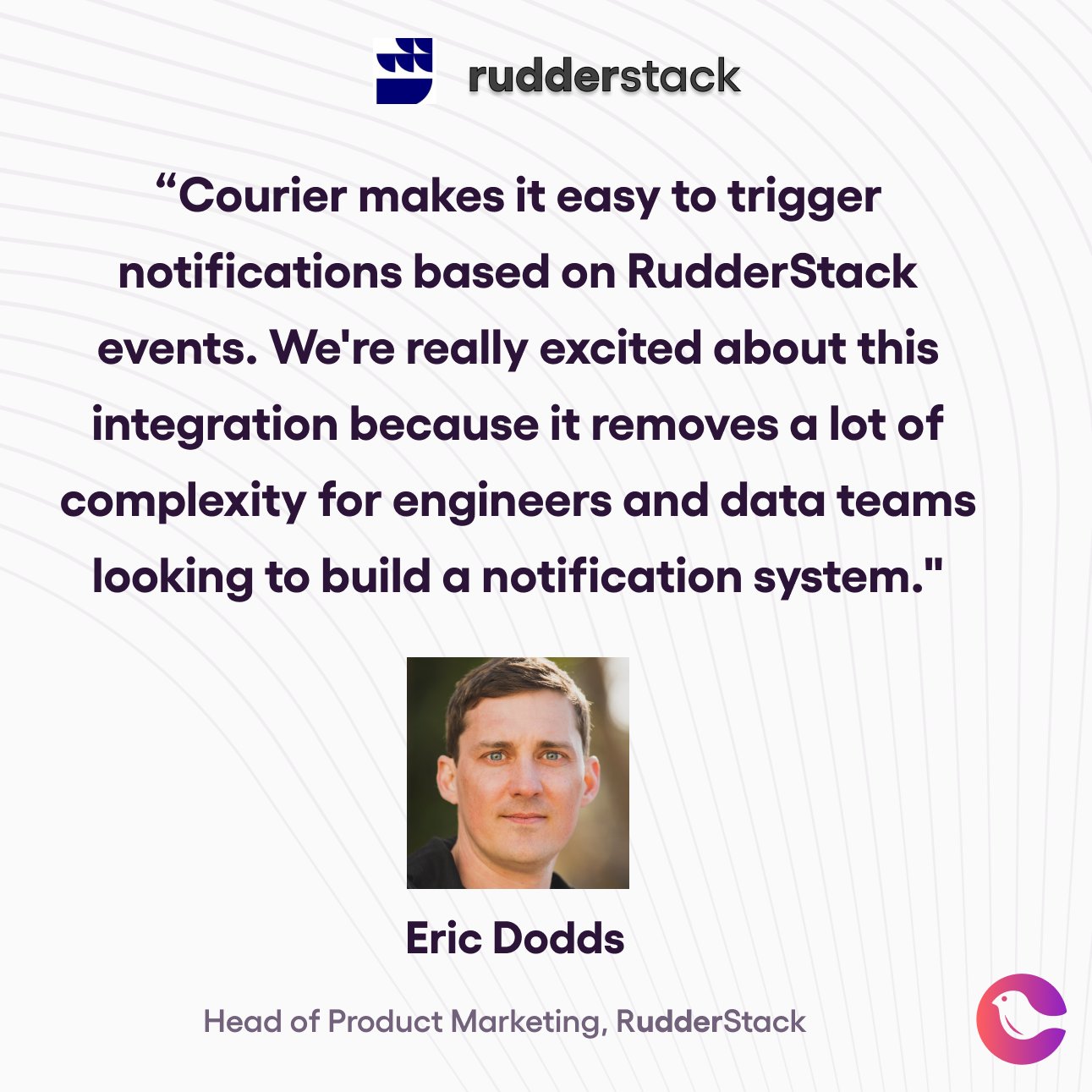 You can also track notification engagement data, such as the percentage of communications that were successfully delivered, opened and read, and on what notification channels. The detailed notification analytics data gives you the potential to create more personalized app experiences for users based on their activity within your product. For example, you could adjust the way a user receives notifications based on their interactions with your product, as well as data from Salesforce, Google Ads, Mailchimp, and other RudderStack sources.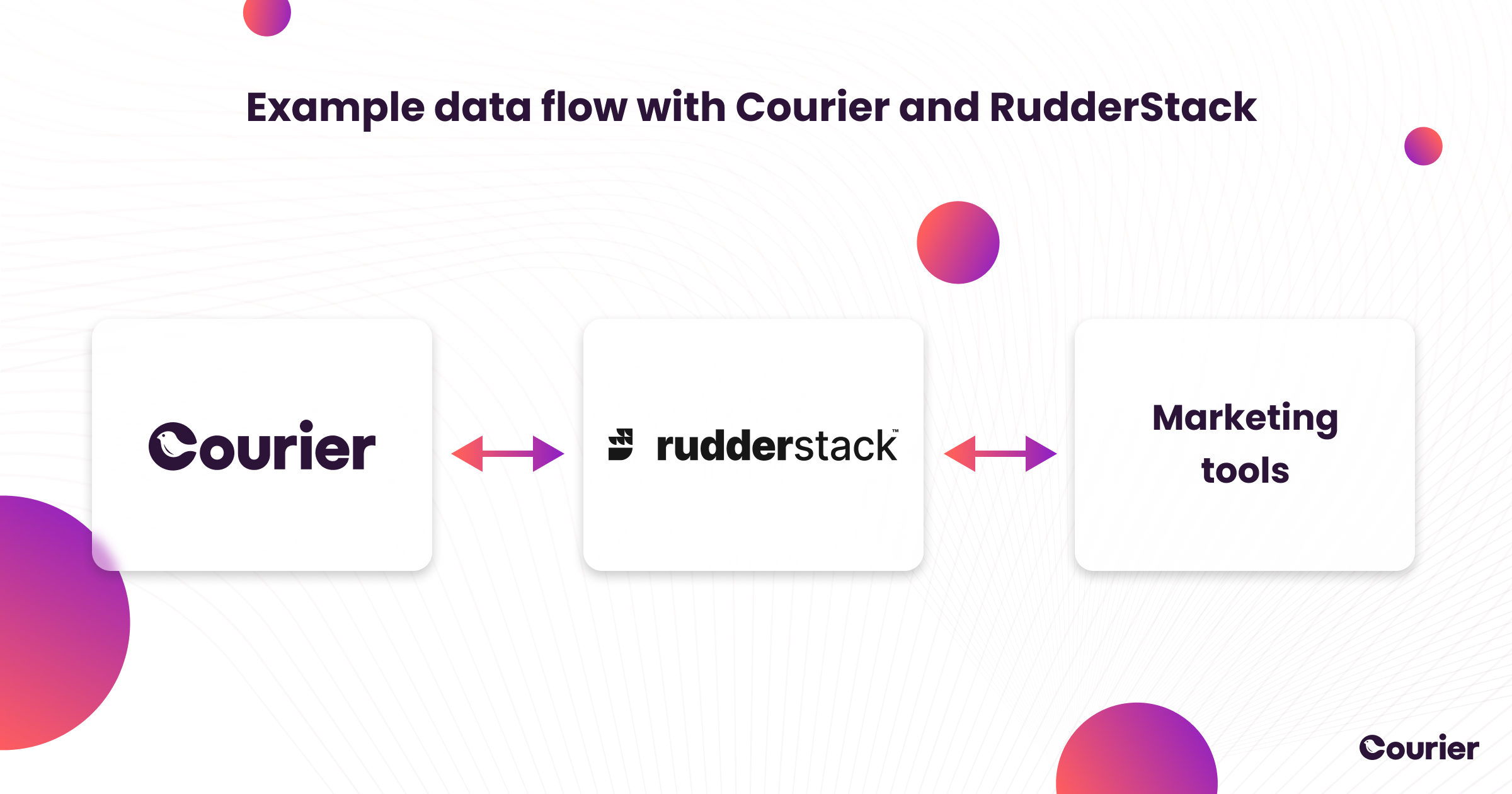 To learn more about what you can do with this new integration, read the launch blog post. For step-by-step directions on how to integrate Rudderstack and Courier, follow this documentation.